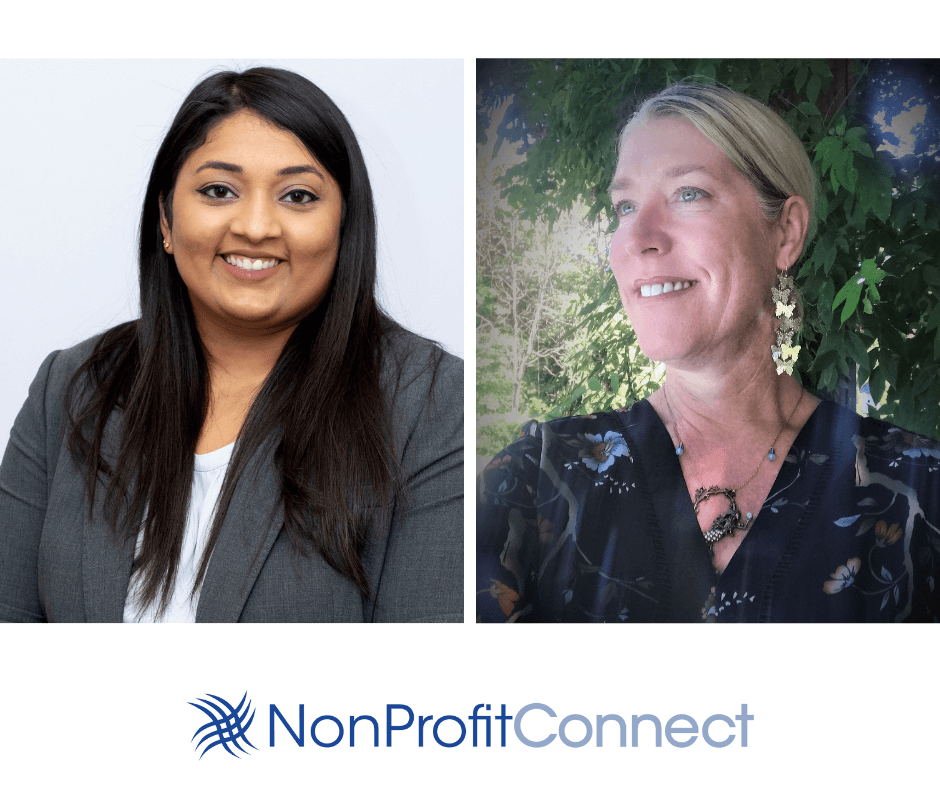 NonProfitConnect Welcomes Two New Board Members to Board of Trustees
Princeton, N.J., July 21, 2021

Attorney Chinsu Shajan and Talent Acquisition Leader Gretchen Gunn have joined the NonProfitConnect Board of Trustees. The new appointees began their board service with the capacity-building nonprofit in June 2021. NonProfitConnect is committed to supporting the work of other charitable organizations by training effective board members and facilitating the ongoing education of nonprofit staff and boards.
"We are excited to have Chinsu and Gretchen share their experience and insights with NonProfitConnect as we continue to grow to serve the community," said NonProfitConnect's executive director Allison Howe. "We are focusing on strengthening our diversity/equity/inclusion programs and attracting diverse talent to join nonprofit boards. These new board members bring the leadership and experience to make this happen."
Chinsu Shajan is an attorney with Stark & Stark's Accident and Personal Injury Group. She concentrates her practice on serious personal injuries, negligent security claims, wrongful death, and product liability matters. Currently she serves as the Treasurer of the South Asian Bar Association of New Jersey. In addition, she is an active member of the following professional organizations: Association for Justice, New Jersey Association for Justice, New Jersey State Bar Association, and the Mercer County Bar Association. During her time in law school, she was president of the Asian Pacific American Law Students Association and Stop Violence Against Women.
Gretchen Gunn is a Talent Acquisition Leader with over 25 years of corporate executive experience. She has successfully built and nurtured agile talent acquisition functions that drive recruiting efforts responsible for sourcing, attracting, and recruiting an exceptionally talented and diverse workforce to meet current and future business needs. Gretchen serves on the mentoring program committee for HBA Tomorrow's Executives, an affinity group for Healthcare Business Women's Association focused on the advancement of women in the healthcare industry.
NonProfitConnect is headquartered in Hamilton Square, New Jersey and its work supports nonprofits in the greater Central New Jersey area.
Photo: Chinsu Shajan, Attorney, Stark & Stark (L) and Gretchen Gunn, Talent Acquisition Leader (R )