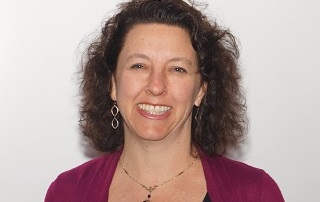 The Board of Directors of New Jersey nonprofit VolunteerConnect has named Allison Howe as the organization's new Executive Director.

Ms. Howe brings extensive leadership experience to the role, most recently as Vice President of Medical Administration for Planned Parenthood of Northern, Central and Southern New Jersey.  "Allison is an experienced, motivated and highly respected professional who will lead VolunteerConnect with passion and purpose," says Dennis Kilfeather, Chairman of the Board, VolunteerConnect. "Throughout her career, she has successfully launched numerous programs and initiatives that have had a significant impact on the communities in which she has served."
Prior to joining Planned Parenthood, Howe opened the first Alzheimer's assisted living facility in New Jersey. She also served on the Board of Directors of the South Jersey chapter of the Alzheimer's Association, and was later appointed director of the organization. "Her experience in both the for-profit and nonprofit worlds, including operations, development, strategic planning and advocacy, will help VolunteerConnect continue to grow and expand its capacity," adds Kilfeather. "Allison brings a high level of energy and enthusiasm as well as fresh ideas to our organization. We are looking forward to a very exciting year."
For more than 20 years, VolunteerConnect has promoted skilled volunteerism and service in central New Jersey by matching professionals looking for pro bono opportunities to nonprofit organizations that need their talents. "My goal is to help expand the reach, impact and capacity of community organizations through effective volunteerism," says. Ms. Howe.
VolunteerConnect has earned a strong reputation for its BoardConnect program, which educates future board members on how to govern a nonprofit organization, and also connects nonprofits to skilled volunteers for short-term impact projects. "We approach the process in a highly personalized way, taking the time to match volunteers to the nonprofits whose work is most meaningful to them," says Ms. Howe. "There are so many well-meaning people out there who want to give their time and serve on a board but don't know where to begin. I am honored to lead this wonderful organization moving forward."
Ms. Howe earned master's degrees in Business Administration and Health Services Administration from the University of Michigan and recently completed her Project Management Professional (PMP) certification. She lives in Yardley, Pennsylvania, with her husband and two sons.
If you have any questions about the transition please call the office at 609-921-8893 or email info@volunteerconnectnj.org.