Building Nonprofit Board and Executive Leadership for Service Today and Tomorrow
Nonprofits attended
our Meet & Greets
to find board members.
Nonprofits have filled
their board seats with
at least one of our
BoardConnect Grads.
Participants attended our
LeadershipConnect
Program to learn about
trending industry topics.
Upcoming Programs
Register for the Upcoming Winter BoardConnect Training!
Our Governance Session is January 24th
BoardConnect training prepares emerging and seasoned business leaders to become effective nonprofit board members in our community. Watch the video above to learn how it can benefit you! Registration for the Winter 2024 BoardConnect training series is open now – click below to see additional details and reserve your spot now!
Attend Our New Peer Circle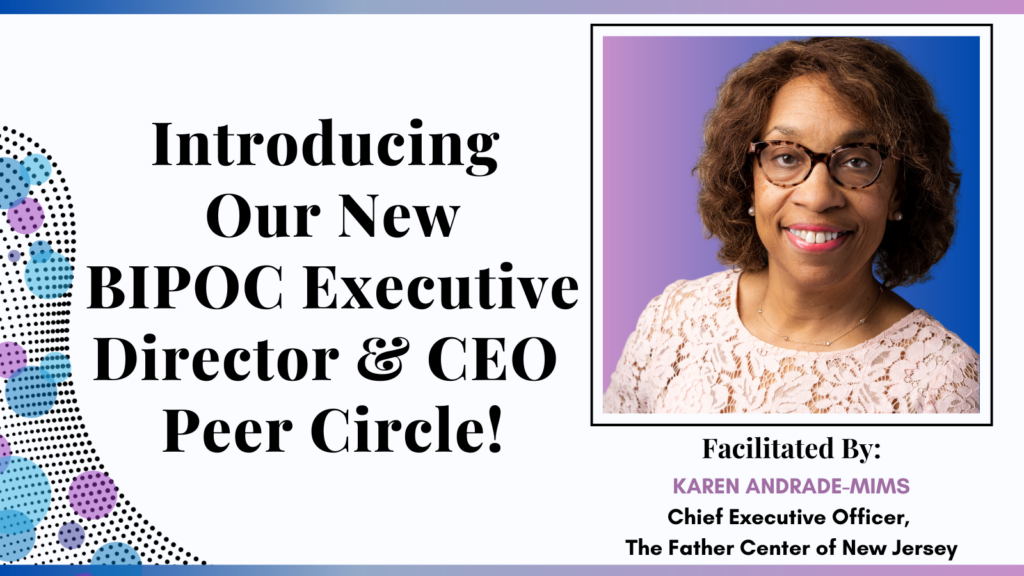 Join our vibrant and empowering peer circle exclusively designed for BIPOC nonprofit Executive Directors! Connect with fellow leaders who share your unique journey, challenges, and triumphs in the nonprofit sector. Together, we're fostering a supportive space for growth, mentorship, and collaboration. Break barriers, amplify voices, and lead with purpose. This peer circle is facilitated by Karen Andrade-Mims, CEO of The Father Center of New Jersey.
Not only did the training cover the full range of practical topics that a non-profit leader needs to know, but it also reaffirmed my belief that working in a non-profit is more rewarding and fulfilling than a job in any other sector.
I really enjoyed the course and have learnt a great deal. Really appreciate all the effort you have put into the course and look forward to continuing to learn and grow with your guidance.
The event was so well thought-out and organized— and it seemed to me an especially fabulous crop of candidates. Very impressive folks! Thank you on behalf of Rise — your program has really helped our organization immeasurably.
 It was so helpful to hear all the information and to hear from such great speakers. I know it takes a lot of time to put these presentations together, and I just want you to know that they do make a difference and they are appreciated.
VolunteerConnect
at Work
Our programming supports the strategic needs of nonprofits including skills-based volunteering, professional development opportunities for executive directors and nonprofit board training. We match individuals with passion and purpose to nonprofit organizations committed to promoting social change.
Thank You to Our Supporting Sponsors